Don't Buy a Car Without These Active Safety Features
February 15th, 2021
Comments Feed
Shopping for a new car will introduce you to a swathe of new features that you probably never even knew existed. While you may have your eyes set on a particular vehicle, it never hurts to consider your other options. So once you line up car finance, it pays to check what is in demand within the car industry these days.
From different types of performance oriented specs, to efficiency features and even amenity perks, there are wide variances from one car to the next. Arguably however, none of these come close to the importance that safety features hold. On that note, here are 5 key active safety aids that you should be on the lookout for.
Of course, you'll also have the now-standard ABS, airbags, brakes and the like, but the following 'active' features are among those yet to become standard in all cars. If your next car doesn't have all of these features, we say keep searching.
Autonomous Emergency Braking
Fast becoming a standard feature on many new cars, this is a potentially life-saving technology for all road users. It incorporates a range of sensors and a camera that keeps an eye on the car's distance from other things within its proximity – typically, people and other cars, albeit objects too.
If an obstruction is detected and the car is on course to collide with it, the vehicle will sound alerts and automatically begin to brake. AEB comes in various forms of sophistication, with more recent formats of the technology working to detect cyclists and pedestrians.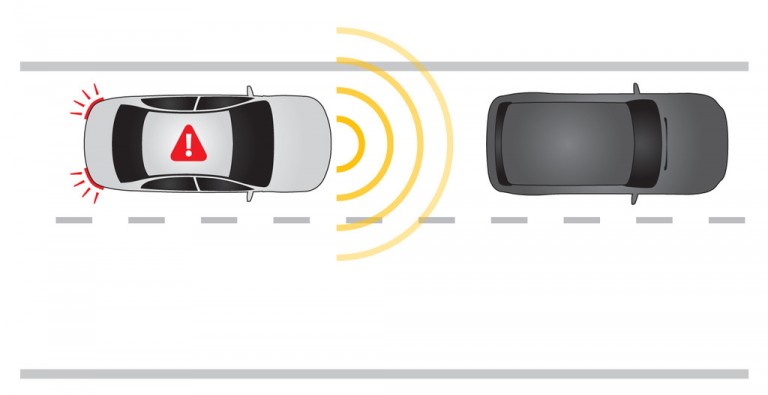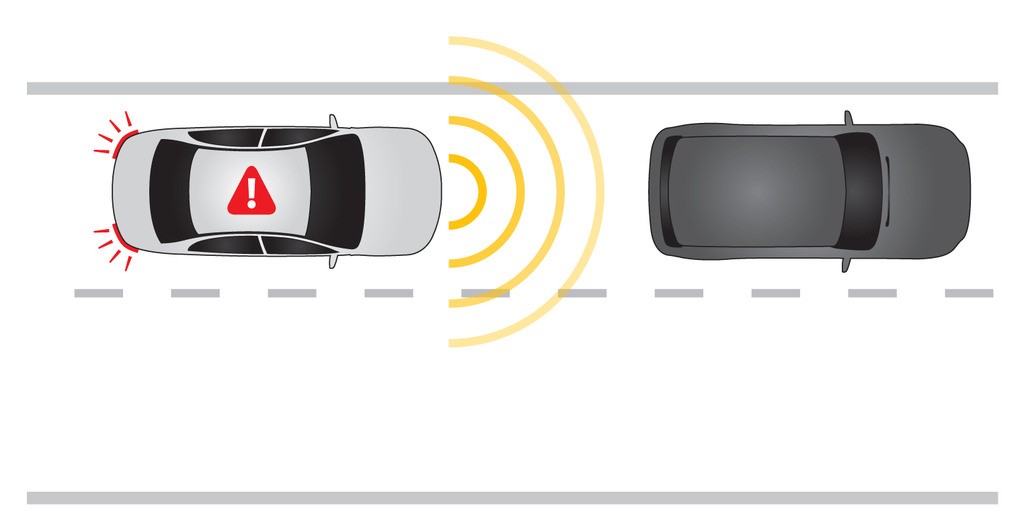 Driver Fatigue Detection
Known by a few different names, driver fatigue detection technology uses sensors within the cabin to monitor the driver for signs of drowsiness. It does this by looking for any sudden movements or rapid changes in the drivers posture, which is considered a potential sign that the person may have drifted off or lost concentration.
If you love getting away for the weekend on long drives this is an essential piece of equipment and thankfully, more cars are starting to feature it, although it is usually reserved for higher spec variants in a car company's line-up.
Rear cross traffic alerts
It was previously thought that a reversing camera would be sufficient to keep an eye on any hazards while reversing. The number of incidents that still take place however, suggests otherwise. After all, vision is often impaired adjacent to the rear bumper.
Rear cross traffic alerts are designed to keep an eye behind and to each side of you while reversing and alert you to any potential hazards that you could collide with. It measures and interprets the speed, distance and anticipated path other vehicles may take. The range extends to as much as 50m, so it is particularly useful when reversing from a spot where your visibility to each side of the car is limited.
Blind spot monitoring
As every motorist would know, sometimes that blind spot can be a major problem when changing lanes. This technology is designed to monitor adjacent lanes for vehicles and alert the driver via sound or light that a car is travelling in the adjacent lane they may wish to merge in. If you travel in peak hour traffic regularly, this could make your journey a much safer one.
Lane departure warning
Using a series of cameras that keep track of the lines on the road, lane departure warning will alert you if you are about to veer from your lane. If it detects this is about to happen, the car may automatically readjust its positioning so that it returns into its lane.
Make sure your next car has all these features, it's better to be safe than sorry.